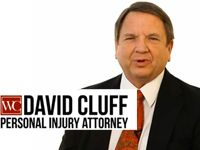 Williams & Cluff – Mesa Personal Injury Lawyers
Posted On: October 12, 2011
Posted In:
Comments:
No Responses
Williams & Cluff is a personal injury law office in Mesa, Arizona handling serious personal injury and wrongful death cases.
Cases that they handle include: automobile accident, truck accident, boating accident, wrongful death, medical malpractice, slip and fall, product liability, motorcycle accident, burn injury, and more.
Call Williams & Cluff if you need an experienced personal injury attorney in Mesa, AZ to handle your case.
Williams & Cluff Attorney At Law
1013 South Stapley Drive,
Mesa, AZ 85204
(480) 325-1198
http://www.experiencedaggressiveattorneys.com